Thanks for your support
Hospices have received a total of 1291 Sunflower dedications nationwide.
Together For Hospice Network
How it works
Click the 'Sponsor a Sunflower' button at the top of the page
Complete the form and dedicate a message in memory of your loved one
Donate to your local hospice
Once completed, you will receive an email containing your virtual sunflower and your personalised dedication message
If you wish, you can share your dedication with friends and family by selecting one of the share options
Click on the map icons to see how many sunflowers have been sponsored for your local hospice
Your local hospice needs your support
Together for Hospice represents 26 hospice and specialist palliative care providers nationwide and exists to support and enable these frontline services to fundraise collectively at a national level.
Our annual on-street collection, Hospice Sunflower Days, will be taking place once again on Friday 9th and Saturday 10th June 2023. Volunteers all over the country will take to the streets in towns and villages to raise funds for their local hospice. Funds raised through the on-street collection and via our virtual sunflower garden will go directly to your chosen hospice service.
Hospices nationwide need to raise approximately €20million each year, with existing voluntary hospices receiving differing levels of state funding ranging from 58% state funded up to 90%. Some homecare services receive no state funding. Despite this, demand for services continues to grow and in 2018 Hospice and specialist palliative homecare providers across Ireland cared for approximately 15,000 patients and made over 70,000 homecare visits.
We are incredibly grateful to families and communities across Ireland for all donations, small or large.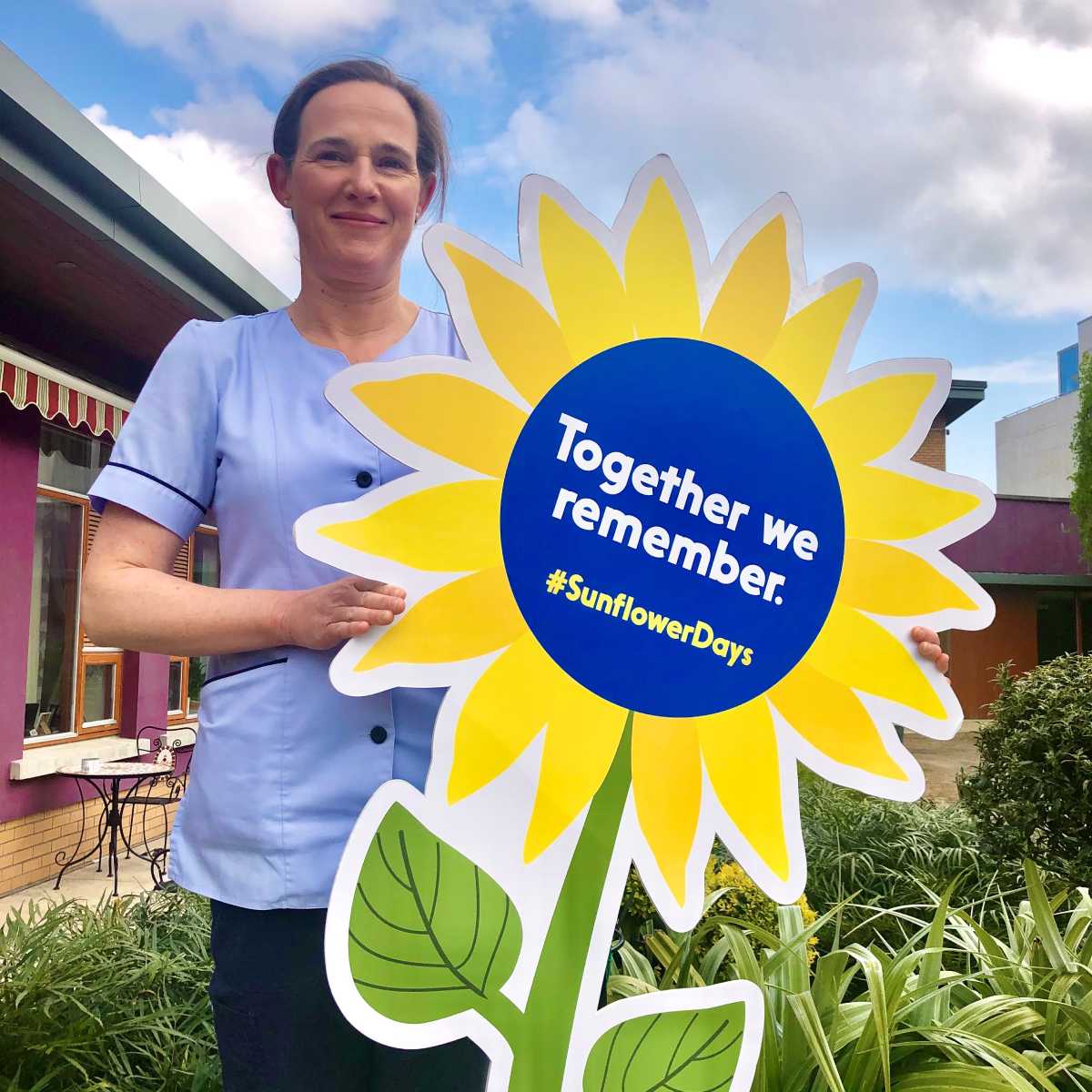 Together for Hospice represents 26 hospices nationwide